STATEMENT FROM THE CHIEF EXECUTIVE OFFICER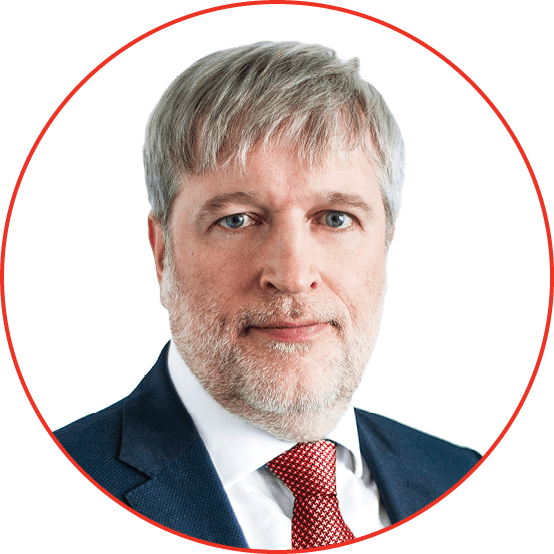 We had the strongest year in 2021 in the history of the Moscow Exchange Group in terms of operational and financial performance. Revenues and net profit reached record levels. Total trading volumes crossed the one quadrillion ruble mark for the first time ever.
Moscow Exchange continued to actively develop its range of products and services, expanding opportunities for market participants and their clients. Trading hours on various markets and the number of available stock market instruments increased, and trading in small lots on the FX Market and futures and options on various assets on the Derivatives Market began.
The personal finance platform Finuslugi introduced a number of new products. Customers of the platform can now compare offers and purchase financial institutions' products online: open deposits, take out loans, buy/sell "people's" bonds and take out insurance, such as OSAGO (compulsory motor third-party liability insurance) and mortgage insurance policies. In 2021, the number of Finuslugi users grew more than 25 times, to 2.4 million users, with the platform's products being available to residents of 109 cities.
In 2021, Russian companies actively raised capital for their business development on Moscow Exchange. Six initial public offerings (IPO) and 12 secondary public offerings (SPO) were carried out, raising more than RUB 500 billion, while 176 companies, of which 60 entered the market for the first time, placed 618 bond issues for RUB 3.3 trillion.
Nearly eight million new retail investors opened brokerage accounts in 2021, bringing the total number of retail clients to 16.8 mln at year-end.
Moscow Exchange remains focused on sustainability and applies ESG practices in its operations. This year, Moscow Exchange Group companies switched to green electricity, produced without carbon dioxide emissions, using renewable energy sources.
Charitable activities are an important part of Moscow Exchange's socially responsible position. We help veterans, assist people in need, support educational projects and cooperate with charitable foundations. In 2021, we allocated RUB 35 million for charitable purposes.
The history of Moscow Exchange is inextricably linked to the history of the entire Russian financial market. This year, Moscow Exchange celebrates 30 years in business. Over these years, the Group has come a long way and is ready for new challenges. The company is continuously looking for opportunities to take a fresh look at business development. We have the knowledge and experience to adapt to any situation.
We are focused on supporting the work of the market, its participants, and retail investors. The main thing for us is to maintain high business efficiency, team cohesion and accessibility of our infrastructure for all participants.
I would like to thank all our clients, partners and shareholders for their trust and assistance in developing the Exchange infrastructure and the entire financial market. I am sure that together we will cope with any difficulties and any challenges.
Yury Denisov
Chief Executive Officer